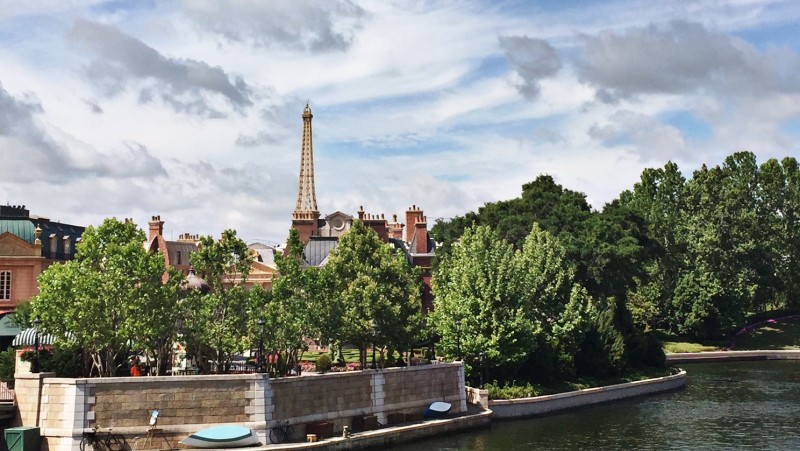 14 May

10 Things I learned about the Walt Disney World Resort and the #CoolestSummer Ever
I recently had the privilege of attending the #CoolestSummer press event at Walt Disney World Resort on behalf of my beloved Disney Sisters and although it was a whirlwind trip, I discovered all kinds of things during my visit. Being that I was on the other coast, experiencing the other parks and properties  (and I have only been there one other time before this) it was quite a thrill for me!
1. The Animal Kingdom Lodge might just be the best kept secret of the entire resort. I was captivated from the minute I walked into the breathtaking lobby. It was the golden hour when I arrived so needless to say I was buzzing around the place with my camera clicking away as giddy as could be. Definitely a moment of #ridiculouslyhappy2015! From the global ambiance, the African Music, the views of the Savanna, the food to the animals (right outside your hotel window!) it was an experience I didn't expect and something I will never forget. It felt like almost like a dream.
2. The re-imagined Disney's Polynesian Village Resort is another dreamy retreat. Although I didn't stay there, I had the chance to tour the property (including the Disney's Polynesian Villas & Bora Bora over-the-water Bungalows, reminiscent of where I spent my honeymoon, in Tahiti). Swoon. You can actually get a Dole Whip at the Pineapple Lanai kiosk (anyone with a taste for Dole Whip, like me, will surely see the benefit of that) and spend some time at the newly opened Trader Sam's Grog Grotto for a number of tropical specialty drinks and delicious appetizers. Yes, Trader Sam's is based on the popular themed lounge at the our own Disneyland Hotel in Anaheim, in case you were wondering.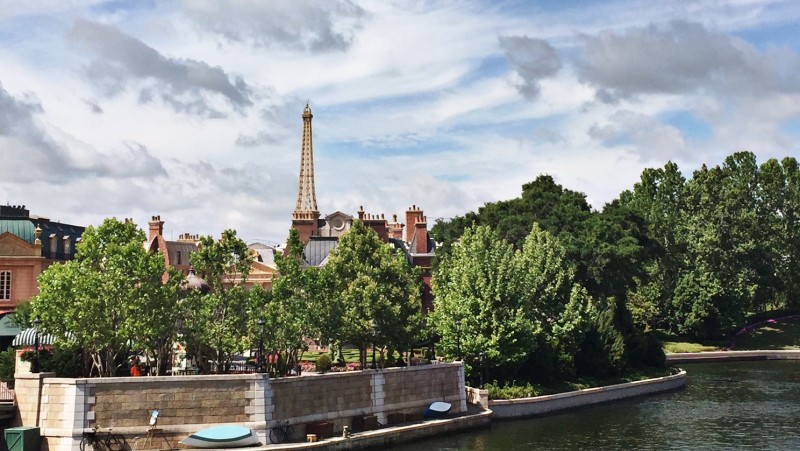 3. Wandering around the World Showcase Lagoon of Epcot in the early hours of the day is a great way to spend a morning. Beat the crowds, stroll the streets and shops, and enjoy the sights, sounds, and flavors of the eleven nations represented: Canada, United Kingdom, France, Japan, The American Adventure, Italy, Germany, China, Mexico, Morocco, Norway. The architecture and attention to detail (one of the things Disney is famous for) makes for a photographer's paradise. 
4. The annual Flower and Garden Festival at Epcot is an ideal time to visit the park. I was so lucky I was there to see it! From glorious gardens to creative character topiary displays I was overwhelmed in the best way with photo opportunities!
5. Downtown Disney in Florida is a super-sized version of what we've got here in So Cal and they have been working hard at expanding their offerings and bringing even more magic as they transform the area into the new Disney Springs. Experiencing first hand the brand new upscale waterfront restaurant The Boathouse was such a treat. It wasn't just the delicious food (and massive desserts) it was also watching the launch of the amphicars. These rides launch from land, enter the water and take guests on a 20-minute tour of the landmarks of Disney Springs.
6. Disney's Animal Kingdom theme park (which I totally fell in love with the last time I was at WDW for the Disney Social Media Moms Celebration) is expanding their offering with plans for a not only nighttime adventures (fun!) but also a brand new AVATAR theme experience. I first found out about it at DSMM but seeing the pictures again of what they are planning blows my mind. I cannot wait to see them bring their plans to life. No doubt, it's going to be epic.
7. Disney's Typhoon Lagoon water park (which I have yet to get to visit) looks like the perfect way to beat the Florida heat and humidity this summer. For all of you Disney Channel fans, they're hosting a "Teen Beach 2: Beach Party" every day this summer. My family tends to be all in when it comes to the Disney Channel original movie musicals and this pairing of water park and soundtrack seems like a great way to make a splash this summer.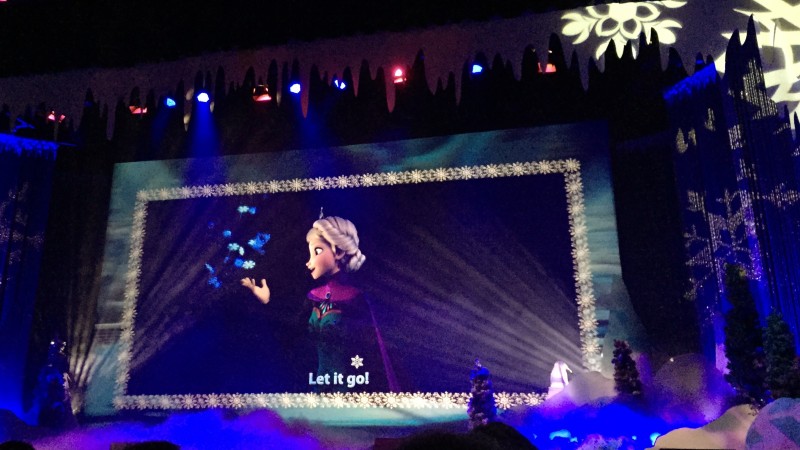 8. Frozen isn't thawing out at all this summer, in fact, it's as cool as ever. Olaf is the official mascot of this years #CoolestSummer if that tells you anything. Disney's Hollywood Studios is taking it to a whole other level with events like Frozen summer fun LIVE  including the Frozen Sing-Along Celebration. We got to catch the sing-a-long and besides being thoroughly entertained (it was very clever and so well done) I realized, as if I needed reminding, that singing along to "Let it Go" always gives me a lump in my throat. Don't judge. They're also hosting the "Coolest Summer Ever" dance party and Frozen Fireworks (of which we got a small preview of on our visit and wow). Boom.
9. The hype around MyMagic+ is warranted. The magic bands are so convenient and super-cool (especially when you spring for a customized band design). These bands are what Disney calls "all-in-one devices because you can use them to get into the parks, get into your hotel room, make purchases (using your band and a 4 digit PIN), connect to the DisneyPhotoPass service and access your FastPass+ selections. There's a My Disney Experience website and mobile app which links up to your magic band. It is totally awesome, if I do say so myself.
10. If you want to make your dream Disney vacation a reality, you've got to check out the new Disney Vacation Account. It's a savings program that Disney is offering that helps you budget and plan for your next Disney vacation. In other words, you can stash a little money away each month into your account and apply that savings to your trip. You get incentives, planning tips and tricks, easy to use online tools and your own webpage. What a magical idea!
Oh, and one last thing (which makes it 11), doing Disney with my immediate family is my favorite thing in the world but doing Disney with amazing people that quickly become my "extended Disney family" is a pretty close second. Thanks to you ladies for making my #CoolestSummer adventure even cooler! And thanks to the special folks at Disney for a memorable trip and for always making it magical.
Disclosure: This press event was hosted by Walt Disney World Resort and my travel expenses and accommodations were covered by Disney. I received no additional compensation for sharing my experience. All opinions and images are my own.