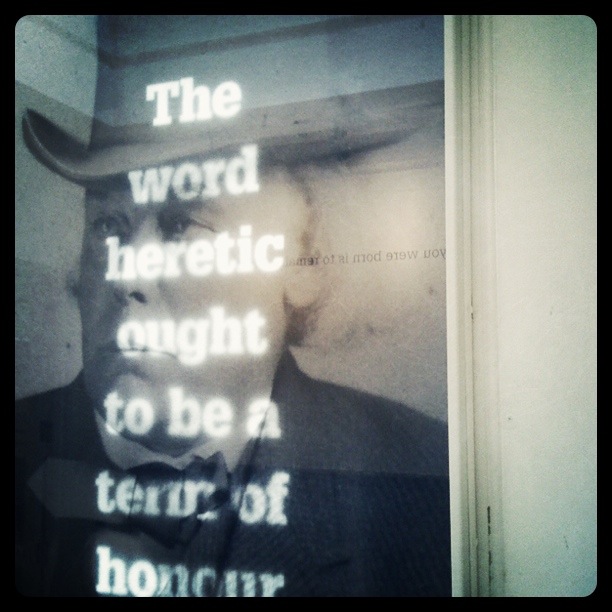 04 Oct

I am Enough from Tamarisk Saunders-Davies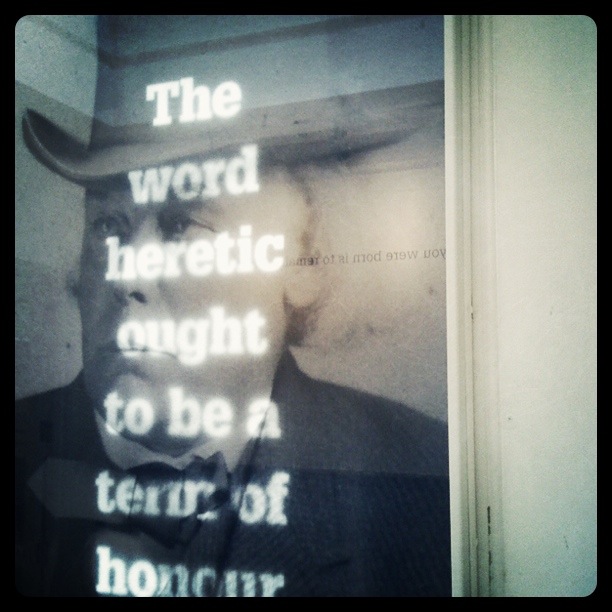 "I now see how owning our story and loving ourselves through that process is the bravest thing that we will ever do" – Dr. Brene Brown
The news was delivered in a small, stuffy office. Like the monkeys at Uluwatu Temple in Bali that'll steal your sunglasses right off your head, the words snatched away my equanimity and they threw me into emotional turmoil. Twenty-nine years old, I was sitting in a room flanked by my sister, Fleur and Nova, the woman I'd adopted as my mama since my real one had slipped away from me when I was eleven, claimed by aggressive ovarian cancer.
The light was dim on that early spring afternoon, the room too warm and too clinical a setting to be handed this life-altering news. The walls, the official signs on absolutely everything, the functional pieces of furniture, the sturdy sensible desk, everything seemed to be conspiring towards creating this room into an emotion-free zone.
Those few moments seemed simultaneously infinite and infinitesimal. Moments that normally would have been wholly unremarkable in some parallel life seemed to stretch out agonizingly slowly and rush past with a blur all at the same time. Frozen in my seat I took in the news and without missing a beat, a strong, willful and determined voice rose up from inside me that seemed to know what this was all about stated: "You know what you have to do and your life will never be the same."
"Tamarisk, I'm afraid to say that having run the tests for the BRCA1 and the BRCA2 genetic markers in your blood sample, the test results indicate that you have tested positive for the BRCA1 gene mutation. As we've discussed, testing positive for this gene means that you have a greatly increased risk of developing breast cancer, perhaps as high as 85%" my genetic counselor was telling me.
It was Spring 2010, just a few months before I was to reach the milestone of my thirtieth birthday. I had waited for this day for a long time. In fact, I'd waited since I discovered that a breast cancer gene mutation could be inherited when I was nineteen. My family history of multiple breast cancers, plus the ovarian cancer that felled my mother gave me reason to believe that maybe—please God, say it isn't so—I was in line for a genetic destiny unlike most others.
It was as if someone had turned all the house lights on at the end of a fabulous night of wild dancing, kissing hot boys and sipping on luscious cocktails. Suddenly, everything was harsh, brash and searingly bright. I was playing musical chairs with life and now the music had stopped and I was left standing. My ears were ringing, my eyes sensitive to the sudden harsh light of real life catching up with me.
I was bright-eyed and bushy tailed. I had a psychology degree under my belt, an impressive career in public relations working for some of the world's most desirable luxury brands and I had decided to give all that up to pursue my dream of going back to school to retrain as a psychotherapist.  I had a great apartment, that I owned, in a hip-but-not-so-hip-it-hurts neighbourhood in London. I had finally got to decorate my place exactly how I wanted, luxe with a cheeky hint of kitsch. I had wallpaper in my loo, Andy Warhol ice-cream prints in my kitchen and limited edition screen-printed posters from cool and obscure bands on my walls. I ate healthily, I was kind to animals and I always said please and thank you. How could this be happening? To me?  How could I have pulled the Joker from the deck of gene cards?
And yet, I knew in my heart of hearts that I was pretending not to know something. I was pretending not to know the sadness, the grief, the loneliness, the aching heart, the rage and the confusion. Sometimes those feelings would defy my every attempt to stuff them down and deny them and I would find myself at the fridge, in the cupboards, marching trance-like to score from the store.
My numbing drug of choice was food. I was the only one who could hear the taunts of my inner-despot who berated me: "You're not enough! You're not thin enough, tall enough, blonde enough, fit enough, pretty enough, smart enough. Why can't you get this figured out? You idiot".  I would eat to numb the pain of my lingering grief, of feeling broken and unfixable and to drown out the hateful voice in my head in a high of dehydrogenated potato starch. In brief moments of clarity, I would declare that things couldn't go on like this forever, that one day I would have to find a better way through the emotional maelstrom.
Now, in that dim, clinical room hearing the news that would change the course of my life, that declaration had become my credo. I knew, for certain, that I could not face down this threat to my health while I was beaten down with my inner chants of loathing my body and never feeling like I was enough. Despite the drama, the heartbreak and the huge loss that came with having lost my mama to ovarian cancer and inheriting the same gene that had put her at such high risk, I still remember a more insidious cancer. An evil condition that spread destructively. Despite her beauty, her elegance, her delicious sense of humour and her vitality, she still listened to the lies of an inner-critic. To me, it looked like constant calorie counting. It looked like constant diets. It looked Weight Watchers meetings. It looked like sighing when she stepped up on the scale. It looked like constant dissatisfaction with her size and shape. It looked like joylessly nibbling carrot sticks while feeding her children and their friends buttery chicken Kiev with new potatoes and steamed vegetables. It looked like distrust around chocolate or biscuits that were hidden from both herself and us.
I had inherited more than just a gene mutation. I had inherited a distrust of and a disconnection to my body. I had inherited an intense discomfort of what it meant to be a woman with a woman's body that's comprised of curves, soft places and over eight thousand nerve endings dedicated to nothing but my pleasure. I had inherited an estrangement from myself and a voice that constantly reminded me of all the ways I failed and wasn't enough.
The first words I uttered after being told I'd inherited this genetic mutation was; "I want a double mastectomy. An 85% risk of developing breast cancer is too high for me. How soon can we make this happen?"
In the days, weeks and months that led up to my double mastectomy and beyond, I realized that I was the one I'd been waiting for. No surgeon, therapist, healthy living guru or TV personality had the power to heal all of me. No mammogram or ultra-sound could detect the ugly bundle of self-loathing that kept me disconnected from my body. My health crisis was a soul-missive in disguise. It was a wake-up call to all the ways I was abusing myself; years of yo-yo dieting, buying Spanx, fake tanning, falling for the latest fad for losing thirty pounds in thirty days and hitting the gym with varying degrees of success. I thought I could hate my body enough to eventually love it. I thought I could punish it for being a daily reminder of all the ways I wasn't perfect. A painful realization was dawning on me: I couldn't give to another what I didn't have. If I wasn't able to love myself, flaws and all, how could I love someone else flaws and all?
While my superb surgical team were taking me through a prophylactic bilateral mastectomy and three subsequent surgeries, I was consuming everything I could get my hands on about how other women had come through a surgery like this, spiritual memoires, anti-dieting manifestos and more intuitive approaches to eating, body image journaling prompts and how to let food be my medicine. My brush with cancer has taught me to invest in learning to love myself no matter what. It's the same thing self-help books repeat over and over again. It's a cliché. But when the rubber hits the road, it's really all you've got.
It doesn't matter if you share the same genetic heritage as me or not. We all do battle with an inner-critic who tells us how we fail, how we aren't enough. And you know what, that voice is still there. Everything I've learned, everything I've studied…I use it to practice every day. Some days go better than others.
The quest for enoughness is simply this – the daily rubber-meets-the-road practice of loving yourself no matter what. Forgiving yourself no matter what. Be your own best friend. Starting now.
………..
Tamarisk Saunders-Davies   is a Connection Catalyst for women who want to take their relationships with friends, family and lovers from average to awesome. Her philosophy is that the quality of our lives is judged by the quality of our relationships and she's the go-to girl for getting your hands on the tools, strategies, how to and camaraderie for making all your relationships sparkle.