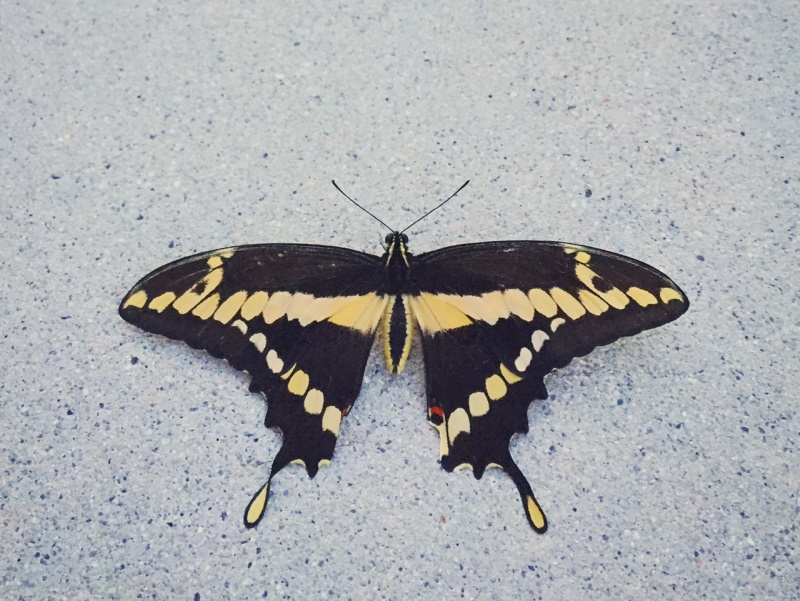 02 May

Forever Changed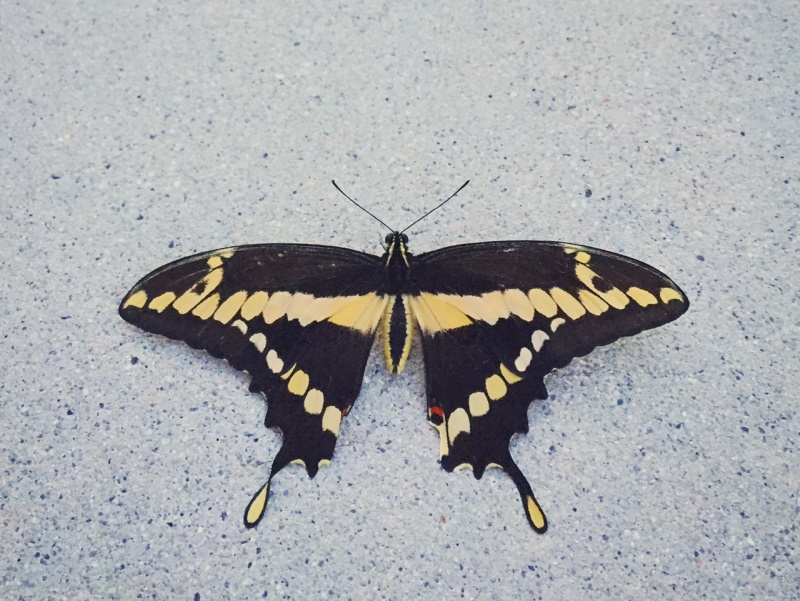 Last week at the Mom 2.0 Summit, I signed on to be a part of the Today Parenting Team. I had told myself I was going to try to take advantage of every opportunity available because it had been years since I had attended a conference and I was excited by the offerings and opportunities. On the last day of the event I boldly walked into the Today's Parenting Team Suite. I'm always up for sharing my parenting stories, especially now that I admittedly fancy myself somewhat of a veteran ever since l launching my first baby from the nest (and lived to tell about it). Once I signed up to be a part of "the team" I was invited to do a quick video spot on the theme of motherhood and life changes. As soon as I heard the question start, 'what has changed…" a wave of emotion came over me; not like any wave, it was a tsunami. My eyes welled up as I began thinking about all.the.changes. This wasn't going to be pretty. I gave them fair warning that I would likely cry and they could tell by the look on my face that I wasn't kidding.
I sat on the bright white couch surrounded by sunny orange pillows and began with the short intro they prompted me with. And before I could even finish that, I began sobbing about how my daughter recently went away to college and how it broke my heart and how happy I was for her and how sad I was for me and how I couldn't even remember the baby days anymore and how fast time flies and how hard it all is and, and, and a million other things along those same lines all delivered in one long, streaming, incoherent blur of difficult words and burning tears. The emotions erupted like molten lava spewing out from the crack in my heart. The very crack that came from my heart breaking on the afternoon we dropped my oldest child off at college.
Needless to say, I'm sure that clip won't see the light of day (please, please, please may it never see the light of day) but I haven't stopped thinking about it. There was so much I could have said, so much I wanted to say about what has changed since becoming a mother, but instead, I just had to cry. And I guess I can't blame myself for that. But now that I've had some time to think, I can certainly share what I wished I would've said as I sat on that couch, camera rolling.
Everything has changed since I've become a mother. There's nothing that hasn't changed. And I think most parents would attest to that. But what makes THIS stage in my life so unique is my ability to look at the parenting journey in a bigger picture than ever before and share what I observe from here. As mothers, we spend so much time taking care of our children. It's an all-consuming, all-encompassing job. We do everything in our power to provide them everything they need to, quite simply, stay alive and on a good day, thrive. Nourishment, sleep, love. Guidance, patience, love. Play, education, love. Encouragement, empowerment, love. And we do it every minute of every day for years, with no time off. We don't get enough sleep or enough credit and some days it feels like we can't do it for one more minute. But we do. We just keep doing it. They say it's a marathon, not a sprint. That is until, you're near the end. And then, things speed up and get intense in an entirely new (urgent, desperate, terrifying) way.
I can best describe it as the feeling I had in the delivery room, 18 years ago, during my transition from active labor to pushing, knowing full well that things we're going to get harder before they got better. I vividly recall thinking yelling "I can't do this! I don't want to do this!" And all the feelings violently whip around like a tornado; fear, pain, anger, uncertainty, anticipation, relief, joy and exhaustion of body, mind, heart & soul. But nothing can stop what's coming. And you wouldn't stop it even if you could. Of course I could do it and of course I wanted to do it, both in delivering my child into this world, into my care, and 18 years later delivering my child out to the world, and into her own care. But I knew it was gonna hurt like hell. And it did.
The last years of High School we're difficult in a million ways as she (and we) began the transition toward her independence. The last months of that being the most extreme. It was as if my job totally shifted from keeping her alive to making sure she was ready to keep herself alive. To stand back more than I ever had before as she tested and tried her wings. She wanted me close and then not so much. I wanted to be close and then not so much. We bickered and butted heads, pushed and pulled, cheered and celebrated, lamented and loved more intensely than ever before. And then we had to let go. Just like that. Standing on a narrow sidewalk in front of her dorm, kids and parents and luggage carts rushed past and the air swirled with a potent cocktail of excitement, worry and grief, I clutched my baby one last time before we said goodbye. The tears we're streaming so fast, no words could come. But there was nothing more that needed to be said. I just wanted to hold her.
Here's the thing—and what I so desperately wanted to say that day on tape—when you become a mother, your very heart changes. It enlarges and expands to a size beyond anything you can image when you have a baby (and continues to do so with every child that comes). And then, when it's time to let them go, it breaks. But, it's ok. It's just part of Motherhood. Sure, it hurts reeeeally bad but your heart won't forsake you. It'll still be intact. It'll just be different. Forever changed. Just like how everything changes when you have a baby, everything changes again when you watch that baby fly away.