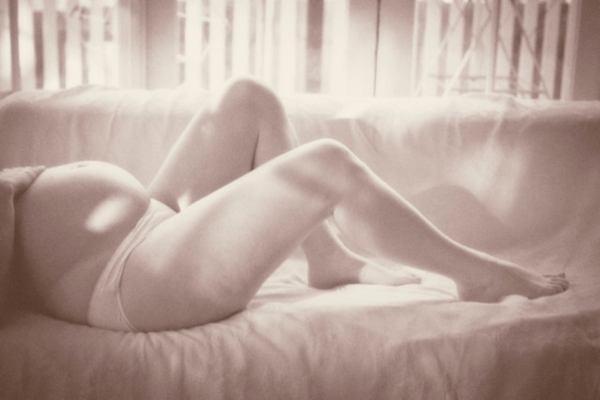 06 Dec

I am Enough from Belinda Kypriotis

I have a love hate relationship with my body. I have decided I need to call a truce. Throughout this pregnancy I am seeing all its magnificence my body offers. I know I was in awe of it when I carried my two other babes, however this time I drew the line in the sand and hope I don't fall back into the mental torture I speak to my body.
I feel that my body, soul and mind are connected. All one.

I no longer carry the abuse one boy inflicted on me at a very impressionable stage of my life. Picking on my flaws. He didn't need to do that. I knew they were there. Later came bruises and the scars. That did nothing for my self love and in turn gave me insecurity, self loathe and judging myself on others appearance. Judging others, how ridiculous is that? I will never be them, they will never be me. We are uniquely us and that is beauty. I have been learning this. Even having a husband who sees me as me not a body. My body is the vessel that carries me and even though its appearance has changed throughout the years my husband's love for me has never altered. The times when body shame has risen he always swoons me with his love and tells me to smile. It's not about my body. I am realizing this.

I have handed the hurts over. Surrendered and embraced all my bodies magnificence. When I handed over the criticism the comparison I began to feel the electricity and aliveness my body offers me.

I had an internal conversation during the middle of this pregnancy that went something like this.
'You're getting fat'.

'No, I'm pregnant'.

'You don't want to gain too much weight; you'll have to work it off after the baby is born'.

'When will I find the time to go back to the gym everyday?'

'Do you really want to go back to the gym?'

'Immerse yourself in baby and family love. They will not be judging the remains of your baby bump once you've delivered'.

'What if I'm all bum and thighs?'

'What if you are? You know how to look after your body'.

You see my internal dialogue going back and forth each trying to silence the other. I recall standing in my bedroom, running my hands over my beautiful baby bump thinking you're creating a miracle. Your body is doing this. Your body is making eyelashes on your baby and you have no control over that. In that moment a change was occurring.

Until…I receive the text or you see someone that politely mentions my weight. 'You are all baby, you haven't really put much weight on, and we will go walking after you have the baby'. Is that politely noticing your weight gain?  This is where choice entered. How I would react and then what internal dialogue will I speak. Having called this truce I have felt free. I am soaring without weight on my shoulders holding me down being consumed with insecure thoughts. There is a life time of self hate dialogue dissolving and a mind and body working together on new chatter and a new connection.

………..
Belinda is a wife, Mama to three, business owner and life lover. You can find her at www.billyandaugust.com where she takes photos, weaves the words and tells the story.