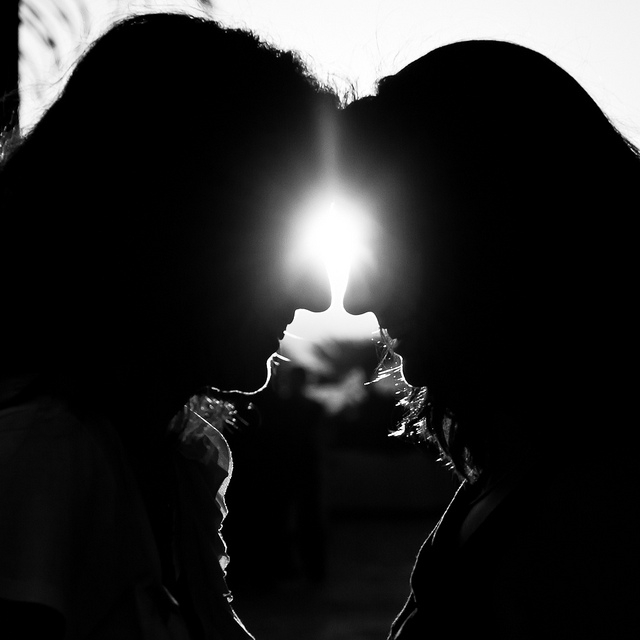 02 Aug

i am enough from heather day
At an adorable tiny brick building oak tree college on the far eastern edge, women feel inadequate. I felt inadequate, while I called it home.
Who can tell the moment that it begins?
Swarming around me were overachievers. They over-exercised, over-analyzed, over-worked, over-stressed. And under-ate. In their struggle to feel adequate, they were slowly dissolving. Into thin air, into skin and bones and perfect hair and flocking Abercrombie-clad boys.
I told myself I didn't want their life. I told my friends I was just getting in shape. I told my parents I was definitely, certainly eating enough. And when my stomach growled, again, I told myself it was progress.
Time passed. Diplomas were won. And with grace, love, and a lot of yoga, so, too, did this obsession with starvation.
Who can tell the moment that it begins?
That was then, this is now. But like unwanted luggage I carried it with me. That happens, when you try to stuff unwieldy things into your pockets. I've learned that now. A deeper, more subtle gnawing. That nothing was ever quite right, that I was never a good enough lover, friend, employee, yogi. And nothing could convince me otherwise. Well-intentioned men, the most caring of friends, lavish praise. They were drowned out by the dominatrix within. That self critic, the most vicious of them all.
This striving- it comes from a deeply beautiful place, at its very core. A place that wants the world to be blissful, that wants everyone to be wholly happy and in love with existence. In that place I wanted to fix the world. But that place became dark and acrid. Self-destructive and egomaniacal, it demanded ultimate control of my life, my body, my schedule. I didn't like how I felt, and I silenced my voice. My truth. Lights out.
Grace. Healing has come.
Who can tell the moment that it begins?
Healing began when I broke open. Painfully, oh-so-messy. When I admitted it aloud: I am a perfectionist. I had an eating and body image disorder. And no, I don't feel like I have it all together. Still.
Weak-in-the-knees. Splayed open to judgment, I am flawed, broken, damaged. Then, I began to hear echoes. "Me too," they said. "You're not the only one."
Buoyed above the churning, I began to look into the eyes of those echoes. To understand that these real women, these beautiful, real women with dreams and loves and pain and struggles, they understood. They held me. And they stand with me, now.
Together, we are enough. With perspective, community, and a love that sees the wounds that still weep with open heart, I have found the courage to excavate that hazy collection of hours, days, years. To stare in the face of my 20-year-old self, and to ask what hurts. What she needed. What I need, now. To recognize the pain honestly, and to honor its power.
And then, begin to release it.
Who can tell the moment that it begins?
It still makes itself known; I haven't released it all, not yet. It remains in the tightness in my right hip, the pain that persists in my knees from obsessive running, the moment I catch myself staring in the mirror at my belly. But I don't blame those waifish girls in college anymore. I don't blame.
Those are the moments I hear the echoes. More loudly, more clearly. They remind me that I'm not in this alone. That though I am imperfect, so aren't we all.  They remind me that I am already perfect, and perfectly enough. And that, truly, is how to bring to world joy.
Right now, right here. I am not perfect. But in all my struggles, I am living in love, and I am Enough.
………..
Heather Day is an Anxiety Warrior Coach and recovering perfectionist over at Vital Being Wellness.  She loves the slow life, the redefined story, and welcomes you in beautiful imperfection.
http://www.vitalbeingwellness.com
Facebook: http://www.facebook.com/VitalBeingWellness
Twitter: http://twitter.com/vitalbeingwell