12 Sep

The Metamorphosis of a Marriage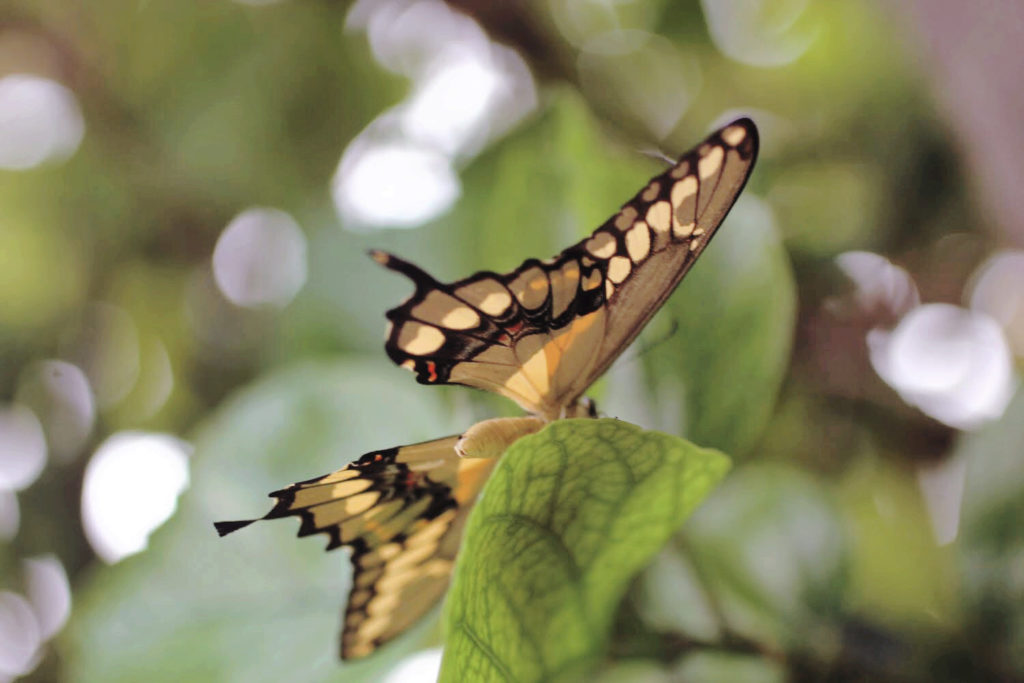 Is there a right way to share big, emotional, life-changing news? A way to balance revealing the raw and real personal parts of an experience with respectful discretion? A way to be heard and not misunderstood? A way to be seen without judgement? A way to express the gravity of a situation and also the goodness in it?
And what about timing? Is there ever a right time? Do you wait until the hardest parts pass, hoping to eventually speak from the wisdom of hindsight? Or do you share as things are unfolding in real time, and speak through the process, straight from the trenches?
Amidst many seemingly impossible questions that are swirling around in my head, the one that has kept me up at night is, how do you tell people that your marriage of 25 years is ending?
I don't know if this is the right way to do it (or not) or if it's the right time (or not) but I do know that in light of these challenging circumstances I have begun a new season of deep healing and opening up about what I'm going through feels like an important and necessary part of the process. It all just feels too big to do alone and I don't see any benefit to trying to keep it hidden.
I've experienced the positive power and incredible goodness of community that extends even beyond my close circle of family and friends and so I'm choosing to trust in that and let myself really lean into it, more than ever before. The care and concern I've received in response to my recent vague struggle-sharing posts on Instagram and Facebook has been so comforting and encouraging. Every affirming like, kind comment, and heartfelt private message has meant so much to me and is a constant reminder that allowing myself to be seen and supported (although sometimes super-uncomfortable) can be an absolute lifeline. That truth and the knowing that I am not alone, is making all the difference for me during this strange and surreal transition.
Coming to terms with the dissolution of my marriage is proving to be harder than I imagined it would be—I'm not sure what I expected!—but in my core, I know that it is absolutely the right thing. And no matter how painful it's been and will continue to be (until hopefully it's not anymore), it's hugely important to me to articulate that this dissolvement is a decision that has come from a wholehearted, mutual agreement between my husband and myself, for the sake of our ultimate happiness and that of our girls. After being married for 25 of our 30 years together and raising our two exceptional daughters (now 17 & 22), we knew it was time to separate so we could both move forward in new and different ways, independent of each other. It is our intention to try to do so with as much love, respect, and grace as possible. It is not always easy (understatement of the year) but our mantra "we will always be family" is what I'm carrying with me through this process and into the next chapter.
I want to thank you in advance for your continued kindness and understanding. Your thoughts and well-wishes are deeply appreciated.
++++
On the evening I was writing this post I spotted a gorgeous swallowtail butterfly, clinging to a green leaf. I slowly approached it for a few photos but it was totally motionless. I woke up the following morning and it was still there, exactly where it had been the night before. I wondered if this was normal behavior or if there was something wrong so I texted a dear friend and butterfly whisperer. She replied, "Sometimes after they are born they may hang around for 24 hours, as their wings dry. Some fly off, some wait around until they are feeling just right. You can just let it be." I kept an eye on it all morning as I continued to write this post. Eventually, a subtle movement caught my eye and within minutes it fluttered across the yard to another leaf. And then a few moments later, to another. It got settled and still again so I left it undisturbed. When I finished this post, I got up and walked to the far window and noticed the butterfly was gone.
It's taken me some time to get up the courage to share this post. Maybe, like the butterfly, I had to wait around until I was feeling just right. And with that, I'm choosing to suspend all fear and hesitation and hit the publish button because I know that's the kind of bravery it takes to grow, to change, to transform and eventually, to fly.