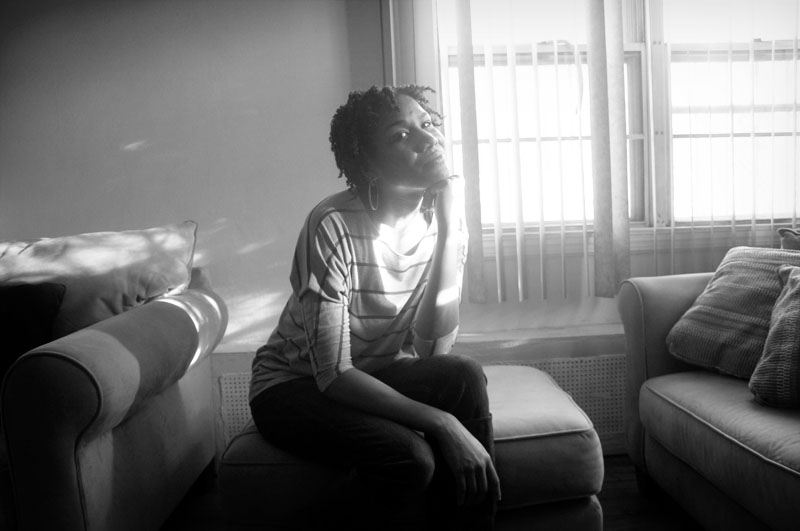 01 Nov

I am Enough from Ariane Hunter
It has come to my attention that two parts of me have been running the show for some time now and I'm not pleased with their performance. Meet Misses Fix-it and Misses Perfectionist; I like to
think of them as the employees of Ariane Hunter Enterprises*.
They work side by side and their operation looks a little something like this.  Misses Perfectionist's job is to constantly scan my world for "problems", "imperfections", and "brokenness". When she finds it, and she always does, she then sends it over to Misses Fix-it to, well…fix. Misses Fix-it will sit with the "problem" trying to piece the brokenness together by using her tools of control, force, and the square-peg-round-hole method to make everything "fit" perfectly.
It's a partnership that these two Misses have created that has run the inner workings of my life for a long time. Especially during times of fear, doubt, and insecurity; Misses Perfectionist and Misses Fix-it surely went into overtime.
They are extremely dedicated to fixing me and making me perfect at all costs. And yes, they have cost me a lot over the years. Miss Perfectionist cost me many opportunities to step up and play big in my life because she felt there was always something just not quite perfect about who I was. Miss Perfectionist cost me countless ideas that constantly needed to be re-worked because she believed they were not quite perfect and thus "not yet ready to be released into the world". So she would call Misses Fix-it in for repair.
They were there to caution me not to speak up during important board meetings at work because Misses Perfectionist did not believe my ideas were informed enough. And they always advised me, although very anxiously, to stay up for hours into the night to prepare for speaking events until it was just right.
I suppose this hard working duo were created to serve a purpose in my life. Misses Fix-it and Misses Perfectionist worked hard to keep me in the confines of my comfort zone clear from all perceived danger. They've kept me from encountering ridicule, rejection, and judgment. They were protecting me, right?
Not quite. I realized that Misses Perfectionist and Misses Fix-it were acting out of fear, worry, and doubt. They never saw me as whole or unbroken. They never saw me as smart enough, talented enough, or good enough. They never saw me as perfectly enough for who I am. They only saw me for who they believed I was not.
I'm glad I realized what these two were up to before it was too late. A much-needed change was in order.
The below statement represents the excavation of the old versions of me which are no longer needed. It is a soulful re-creation that marks a new purpose for the two Misses.  And so it goes:
Misses Perfectionist, Misses Fix-it, you have gainfully served me for the last 25 years. Putting in overtime and leaving no stone unturned in the daily quest of picking me apart in order to "make me perfect".  And while I've appreciated your love for the job, you are both being reassigned. No longer will you scan my world for imperfections and try to fix what is not broken. You are now responsible for acceptance and trust that I am perfectly complete in who I am and absolutely capable of exposing myself to the world in all of my perfect imperfections. You will accept and trust that I. Am. Enough.
I welcome the new Misses Acceptance and Misses Trust to my team. I look forward to
working with you.
Love,
Management

Stay tuned to see how Misses Acceptance and Misses Trust are living up to their new
roles…
With Love & Light,
Ariane
*Fictitious Name
………..
Ariane Hunter is a photographer & personal growth coach. She finds truth in moments of stillness and at the cusp of fear and triumph. Ariane works with frustrated 9-5'ers to uncover their true calling and live their highest purpose. You can find out more about her at www.arianehunter.com.