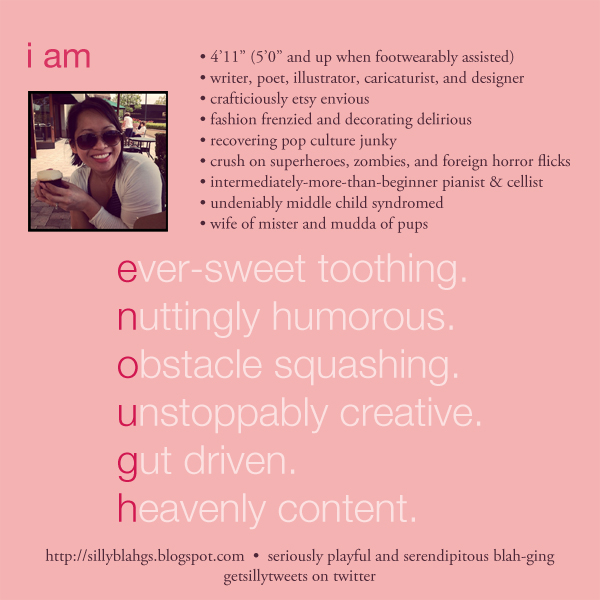 16 Aug

i am enough from Priscilla Aguila
I went back and forth on what I wanted to write about.  Wasn't sure if I wanted to write about the woes I had earlier in life, or what it's like being a military wife, or even how I've had my own internal struggles to overcome. As I wrote each story, at some point, I stopped. I found myself not wanting to go on about the details. Honestly, there is a lot that makes me who I am today. And every minute and every detail is special, most importantly the bad ones because overcoming the bad makes the good just sweeter.
So, just how do I know I am enough?
Because I came to realize that by accepting myself as I am, imperfections and all, that is enough. It's better than enough actually, whatever that would be called. It took me leaving the place that I felt safe and the place where I felt loved, to find myself again. And suddenly, everything is clearer and everything is falling into place. I was a little tadpole in the huge ocean. But now that I am in a small pond, life is more manageable. It's easier. And I can truly discover why I am enough. Not just by compliments I receive, or by what I hear people say. It's because I believe in myself. Despite the rocky roads I traveled to get here. I got through it because I am enough.
………..
About Priscilla Aguila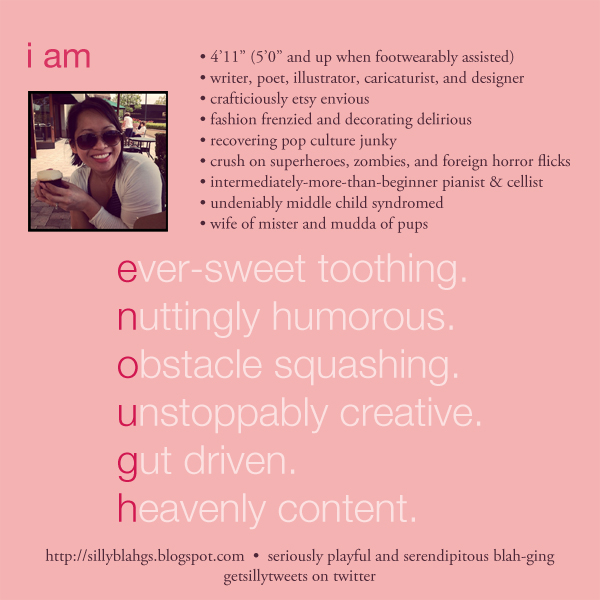 Get more silly at http://sillyblahgs.blogspot.com, or @getsillytweets on twitter.